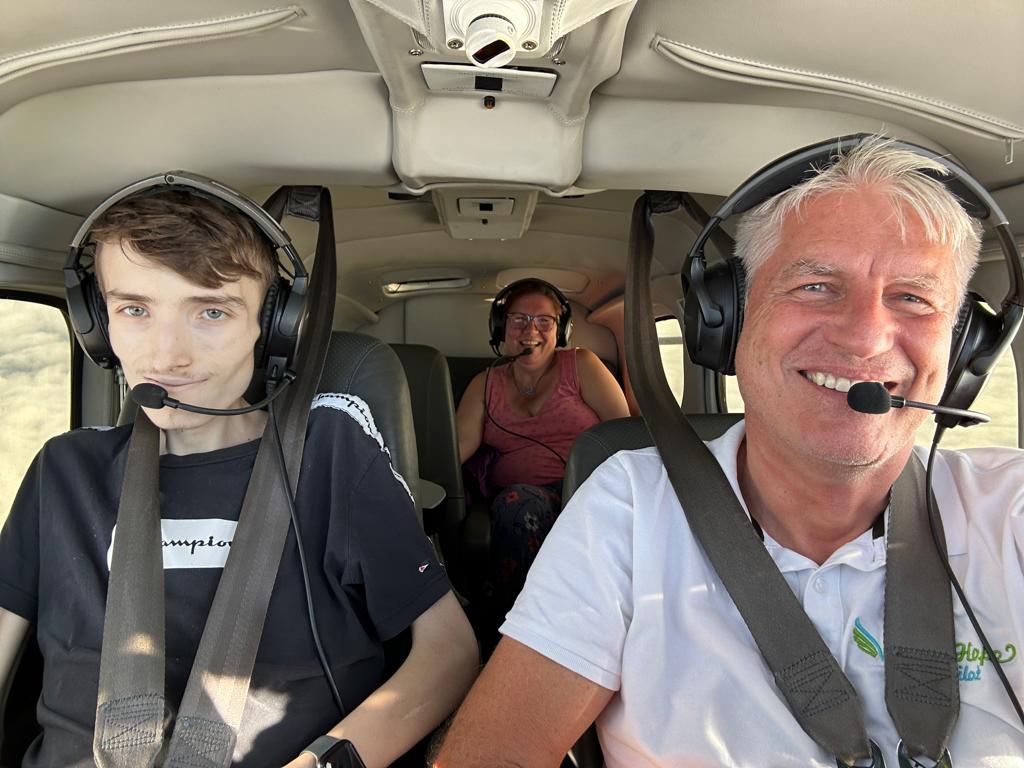 For Simon, 15 years old, it was the first flight that the boy ever made. With the Cessna Silver Eagle P210, Simon traveled from Cologne/Bonn to Wilhelmshaven yesterday.
That Simon then on his first flight as a "co-pilot" in front next to pilot Dr. Georg Kraus was able to sit was of course a special experience for everyone involved.
We are very happy that Simon arrived in Wilhelmshaven quickly and safely. The team from the Joshuas Engelreich children's hospice was already waiting there to receive the boy.
Many thanks to pilot Dr. Georg Kraus for his commitment and many thanks to Wilhelmshaven and Cologne/Bonn Airports for their support.
Your Flying Hope e.V. team